CC-NB 2018 Autumn Event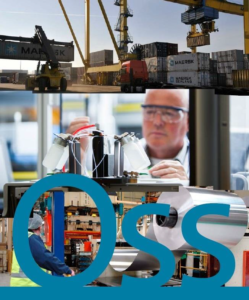 Together with Pivot Park director Mrs. Brigitte Drees, the mayor of the City of Oss Mrs. Wobine Buijs and the Alderman for Economic affairs Mr. Frank den Brok welcomed the members of Corps Consulaire Noord-Brabant CC-NB and their distinguished guests to the world of Pivot Park Life Sciences Campus for Pharmaceutical Innovation (Oss, Netherlands) – https://www.pivotpark.com/.
The group counted over twenty participants, among them the Ambassadors of Austria and of Lithuania and representatives of the embassies of France and Spain.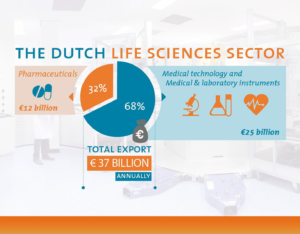 After an introduction into the enterprise friendly habitat of Oss, Alderman den Brok emphasized the diversity of businesses and the highly skilled workforce, as well as the community spirit, and he stressed the importance of the pharmaceutical sector and other life science industries for the City and the region.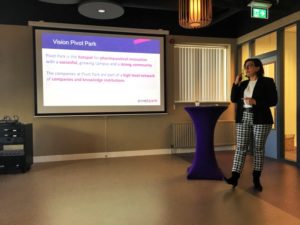 Mrs. Drees explained the rapid development of Pivot Park (56 companies active on the campus in six years' time), pointing out the state-of-the-art laboratory and research facilities, central location, cooperation with national and international universities, and the campus spirit aimed at constant innovation and cooperation.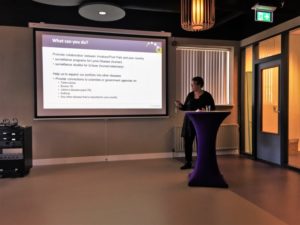 Mrs. Anja Garritsen of INNATOSS (https://www.innatoss.com/en/) presented the practical but also breakthrough diagnostic tools for infectious diseases such as Lyme's disease, developed by her company and now used by professionals not only in the Netherlands, but also in Australia and many other parts of the world (https://www.innatoss.com/nl/lyme-pmo/).

One of the important features of Pivot Park is the Pivot Park Screening Centre (PPSC) (https://www.ppscreeningcentre.com/).
It boasts ultra-modern screening facilities, enabling the discovery of active components that may be used for the development of new drugs, considerably speeding up the ordinary screening process. Pivot Park Screening Centre provides drug discovery services in the field of assay development, lab automation, (ultra) High Throughput Screening ((u)HTS)) and hit-2-lead testing to find novel leads for drug development. PPSC is one of only two screening centres of this capacity in Europe.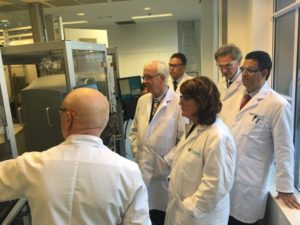 In small groups, we were granted a look behind the scene at the Screening Centre. Actually seeing the robots in action and the expert explanation helped to understand the importance of these facilities not only for the businesses present at Pivot Part, but as a European hub for pharmaceutical research.
Impressed by the potential of Pivot Park and its inhabitants, we gathered again for speed dates with three Pivot Park companies:
NTRC (https://www.ntrc.nl/about-us/)
Mercurna (https://mercurna.com/about-us)
GlycoMScan (https://www.pivotpark.com/tenant/glycomscan/)
Several direct contacts resulted from this visit, both with the companies we met and with Pivot Park itself, leading to concrete plans for 2019.
A satisfactory visit for all parties concerned.